How to Use the Collection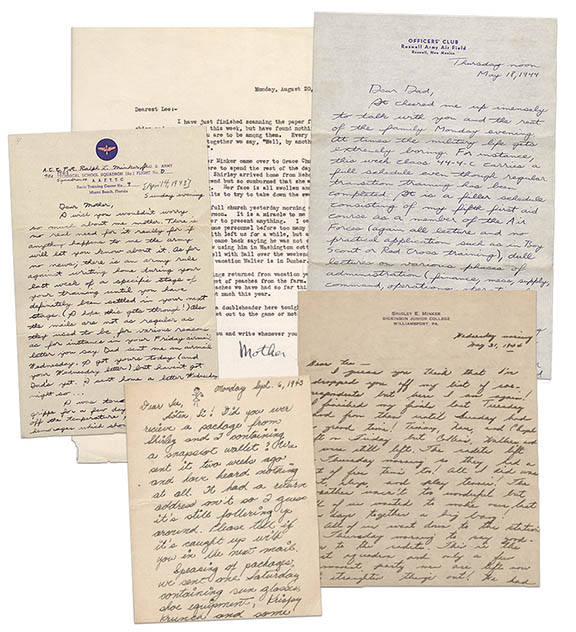 How to Use the Collection
The core of this digital collection is approximately 650 letters that Ralph L. Minker, Jr., and his family exchanged between February 1943 and August 1945. The letters are grouped by writer and arranged chronologically.  Each folder begins with abstracts of the letters that link to each document. To get to the abstract, click on the folder title in the Minker Family Letters.
This digital collection also includes a detailed scrapbook that Ralph L. Minker, Jr., carefully arranged in chronological order in 1946. The Minker Family Letters contains a link to the scrapbook.
For more detailed searching in the collection, use the Search box at the top right of each page.
In addition to the letters and scrapbook presented here, the Ralph L. Minker Papers include other supporting material related to Minker's military experience.  The entire collection may be viewed at at the Delaware Historical Society Research Library.
Materials from this collection were featured in an exhibition, "Remembering the Blue Hen Chick: A Delaware Flyer in World War II," in the Delaware Historical Society's Willingtown Square Gallery from September 1998 through April 1999. Additionally, transcriptions of many letters, as well as other documents from the collection, were included in the 2005 book An American Family in World War II, edited by Ralph L. Minker, Sandra O'Connell, and Harry Butowsky.