Partnerships
Community Spotlight
DHS partners with the Delaware community to highlight people and organizations making history every day in the first state. Scroll to see past displays and learn more about our partners.
Interested in partnering with us and creating a window display highlighting your community or organization? Contact us for more information!
Hispanic Heritage Month 2023
Celebrating Hispanic Educators in Delaware
Statement from artist, Maia Palmer: As an educator, I have observed over the years a lack of diversity among faculty and staff. With this project, I aim to raise awareness of this issue, while also celebrating those individual teachers and Hispanic educators that are making a difference in our community here in Delaware. Throughout these collaborative works, I was guided by several inquiries. How can I capture multiple inner perspectives of a person through portraiture? How can I best highlight the disparities between these multiple perspectives – a person's inner self-reflection versus their outward projection? Through collaborative discourse, how will my understanding of self, their understanding of self, and our collective understanding of societal expectations and norms expand and collapse?
These large scale portraits are drawn on paper coated with black chalkboard paint, referencing the didactic methods of teaching used in the past. I am reminded of history lessons in high school with dates, facts, and names written on the chalkboard. Rarely, however, was information about the invisible and silenced members of our culture, such as the African American, hispanic, or other minorities, reflected in those notes. With this project however, participants hand wrote their own personal stories directly onto the chalkboard to share with our community. The latinx population is a group that is often silenced by the voices of the majority; to this end, I want to empower community members to take command of their own stories by sharing them in writing, by taking an active part in the portrait process, and participating in audio recordings.
Pride Month 2023
CAMP (Creating A More Positive) Rehoboth is the largest and only organization of its type serving the needs of LGBTQ+ people in Rehoboth, greater Sussex County, and throughout the state of Delaware.  For over 33 years, CAMP Rehoboth has been dedicated to creating a positive environment inclusive of all sexual orientations and gender identities in Rehoboth Beach and its related communities.  It seeks to promote cooperation and understanding among all people as they work to build a safer community for all.
Pride Month 2022
I Am Me Inc. was formed to offer safe social spaces with programs that uplift and unify the LGBTQ community. To show them through action that you are not alone, and you are loved by a community of LGBTQ+ and Allies. A space where you can "Be You" and build positive social connections. The Board at I Am Me Inc. believes that together we can heal, support, and collectively eliminate discrimination one person at a time by educating them about our community.
70th Anniversary of the integration of Claymont High School
In September 2022, Claymont Elementary School invited Joan Anderson, one of the Claymont Twelve—the eleven African American students who integrated Claymont High School in 1952, plus Louise Belton (Belton v. Gebhart)—to share her firsthand experience. To honor Ms. Anderson and the Claymont Twelve, 5th grade students created dynamic portraits of the Claymont Twelve and participated in the ceremony celebrating the 70th anniversary at the Claymont Community Center, the former Claymont High School.
The Delaware Historical Society thanks Principal Stewart, Mr. Horne, Ms. Smock, Ms. Noble, and the Claymont Elementary School Community for sharing these portraits with us and allowing us to share them with our audiences.
Chinese New Year Celebration
The Chinese American Community Center (CACC) is an independent, non-profit, non-sectarian, non-partisan organization founded in 1982 by a group of Chinese- American families in the greater Delaware area. The CACC encourages awareness of Chinese, Chinese-American and American cultures through public outreach/education; community service; and cultural, humanities, and educational programming.
Native American Heritage Month
The Lenape Indian Tribe of Delaware
The Lenape Indian Tribe of Delaware represents the Citizens of a Lenape Tribal Community concentrated in central Kent County, Delaware. The Lenape Indian Tribe of Delaware formed a constitutional Tribal Government in March 2010. Governor Jack Markell signed legislation granting codified state recognition to LITDE in Aug 2016. Our Tribal Constitution provides a structure for a Sovereign Tribal Government and is the acknowledged standard at the national level. The Lenape Indian Tribe of Delaware was also granted State Designated Tribal Area status for the purpose of the Federal 2010 US Census.
2021
2022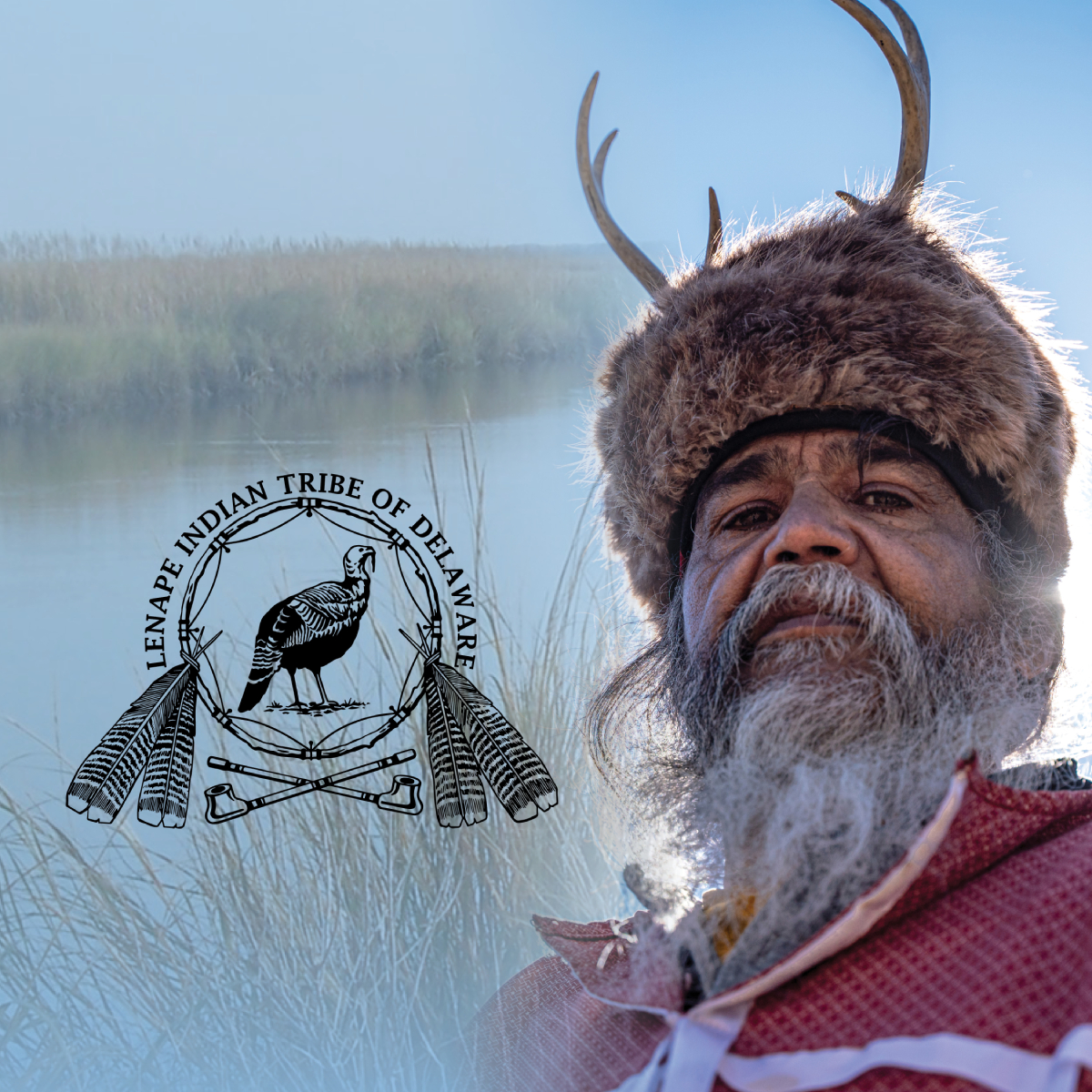 The Lenape Indian Tribe of Delaware
November 2021 & 2022
The Nanticoke Indian Tribe
In 1881, the Nanticoke Indian tribe was first recognized by the State of Delaware. Over 140 years later, the organization that bears its name—The Nanticoke Indian Association Inc.—continues to honor the spirit and deep commitment of the Nanticoke Tribe and its cultural heritage. Our vision is to "Protect and Preserve our History" – by restoring and improving our current treasures, while increasing Education, Conservation, and Preservation, to create and provide dynamic places of learning, cultural preservation, and sense of community, for our native people and the surrounding community.
2021
2022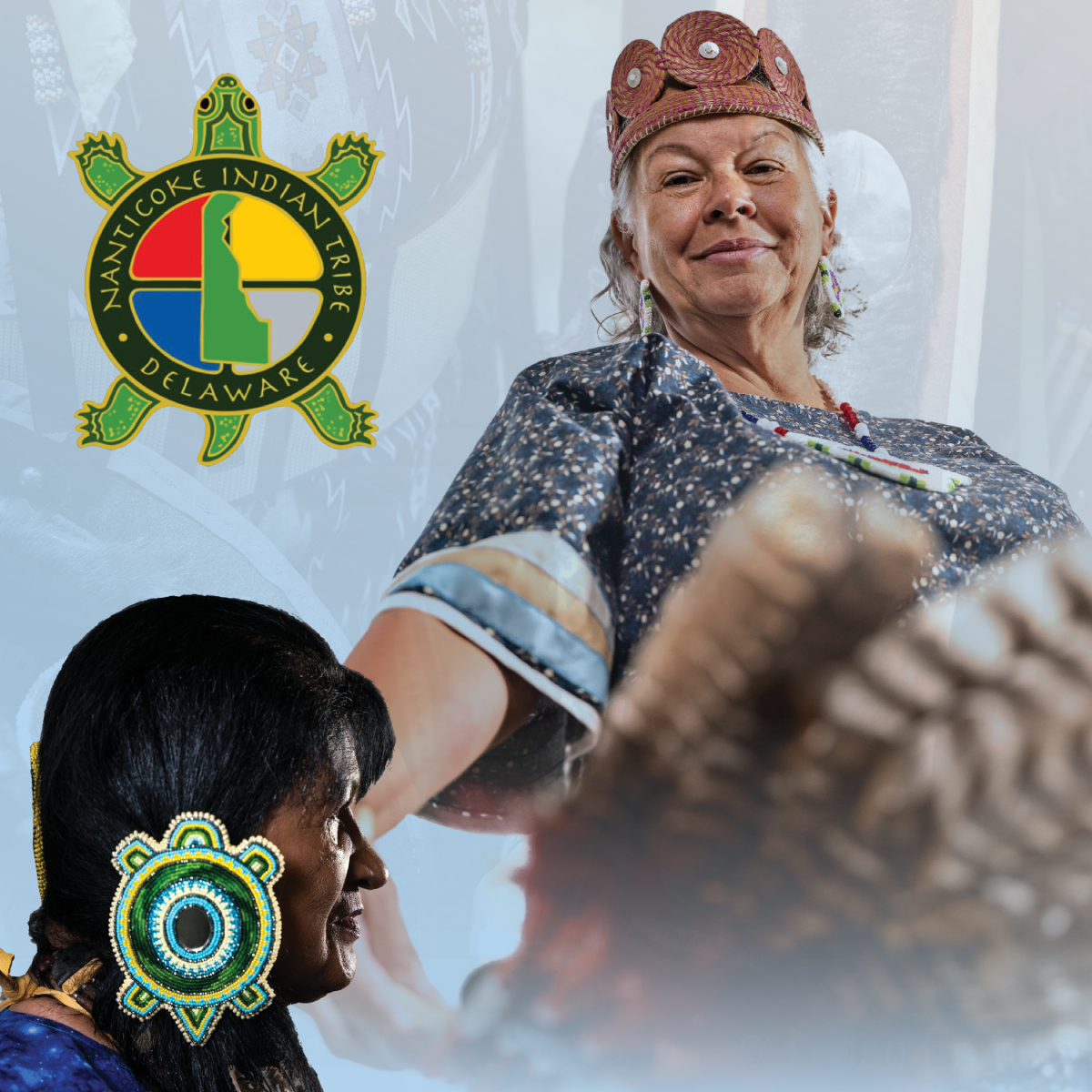 The Nanticoke Indian Tribe
November 2021 & 2022
Juneteenth
Founded in 1994, the Delaware Juneteenth Association (DEJA) is a statewide community-based organization that not only commemorates and celebrates Juneteenth, but serves Delaware's African American communities through cultural events, educational workshops, and youth empowerment.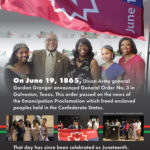 2021
Jewish Heritage Month
The Jewish Historical Society of Delaware has documented Jewish history since its founding in 1975. Through their work, they preserve and collect the history of Jewish settlement and Jewish life in Delaware. Their collections contain resources relating to Delaware synagogues, Jewish organizations, Jewish-owned businesses, and Jewish families and individuals in all three Delaware counties. Their papers, memoires, and photographs can be used for academic and genealogical research.
Pride Month 2021
"Existence is Resistance" (2021) is the Delaware History Museum's first project about queer history. Research centered around how queer Delawareans built community, and also examined how structures of power influenced how queer people were allowed to organize. 
The project incorporates information from oral history interviews, archival research, and object-based research. The oral history interviews with Delawareans provided a subjective, primary resource into queer history. Additionally, utilizing the University of Delaware Archives helped to track the emergence of queer student organizations. 
Because queer history has often been relegated to the margins, methods of rapid collecting and crowdsourcing of photographs were employed to provide a visual representation of the queer community in Delaware. Together, these methods scratched the surface of the rich queer history in the First State.
Our Partnerships
DHS partners with numerous civic and, cultural organizations, higher education institutions, government agencies, historic sites, businesses, and other nonprofit groups, including:
ACLU of Delaware
African American Genealogical Society
American Association of University Women
Black Americana Collectors' Club
The Black Heritage Education Theater Group
Boy Scouts of America
Choir School of Delaware
Christina Cultural Arts Center
City of Wilmington
City Theater Company
Children's Defense Fund Freedom School
Coalition of 100 Black Women
Colonial Dames
Daughters of the American Revolution Diamond State Baseball Club
Delaware Afro-American Historical and Genealogical Society
Delaware Art Museum
Delaware Center for Horticulture
Delaware Children's Museum
Delaware College of Art & Design
Delaware Community Foundation
Delaware Department of Agriculture
Delaware Genealogical Society
Delaware Humanities
Delaware Juneteenth Association
Delaware Museum Association
Delaware Public Archives
Delaware Public Media
Delaware Saengerbund & Library Association
Delaware Shakespeare
Delaware Social Justice Remembrance Coalition
Delaware State University
Delaware Swedish Colonial Society
Delaware Valley Historic Sampler Guild
DE Div. of Historical and Cultural Affairs
Delta Sigma Theta Sorority
Downtown Visions
Fearless Improv
Fiesta de Cinco de Mayo
Film Brothers
Fort Delaware State Park
Friends of the Furness Railroad District
Friends of Rockwood
Gilder Lehrman Institute of American History
Girl Scouts of the Chesapeake Bay
George Washington Society
Grand Opera House
Hagley Museum and Library
Historic Odessa Foundation
Imagination Players
INWilm
The Jewish Historical Society of Delaware
Jewish Federation of Delaware
Kalmar Nyckel Foundation
Ladybug Festival
Latin American Community Center
League of Women Voters
Lewes Historical Society
Lewes Public Library
Market Street Music
Metropolitan Wilmington Urban League
Mid Atlantic Association of Museums
Millennial Summit
Milton Historical Society
Mother African United Methodist Church
Museum of the American Revolution
New Light Theatre
The News Journal
National History Day
New Castle Historical Society
New Netherland Research Center
Old Swedes Church
One Village Alliance
The People's Festival
The Peter Spencer Family Life Foundation
Quaker Hill Historic Preservation Foundation
Reeds' Refuge
Rehoboth Beach Historical Society
Rodney Square Conservancy
Sons of the American Revolution
Sigma Pi Phi Fraternity
St. Anthony of Padua Church
Teach for America
Theater N at Nemours
Underground Railroad Coalition
University of Delaware
WHYY
Wilmington Alliance
Wilmington Classical Guitar Society
Wilmington Drama League
Wilmington Public Library
Wilmington University
Winterthur Museum
WITN22 Television
YMCA/YWCA
Zeta Phi Beta Sorority
Zwaanendael Museum