Home
DHS Statement on Violence in Our Communities
May 25, 2022
The Delaware Historical Society stands in solidarity with communities, families and individuals targeted by senseless acts of violence and hatred. We send a message of love, prayer, sympathy, and support.
These acts of terror affect all of us; DHS is dedicated to contributing to the long-term, ongoing, and collective healing process that will allow us to move forward as a nation.
Support

The Delaware Historical Society is one of the largest providers of student programs in the First State, and the home of National History Day in Delaware. Your support helps us to preserve and present priceless collections and allows us to keep telling all the ever-expanding stories of Delaware's past and present. Today is already history!
Become a Member

Be the first to know about new exhibitions and programs at the Delaware Historical Society. Receive invitations to special events and Member gatherings. Meet others who share your interests in Delaware history. Stay informed and take advantage of all that we have to offer by becoming a Member! Members help us give life to history!

Upcoming Events
Upcoming Events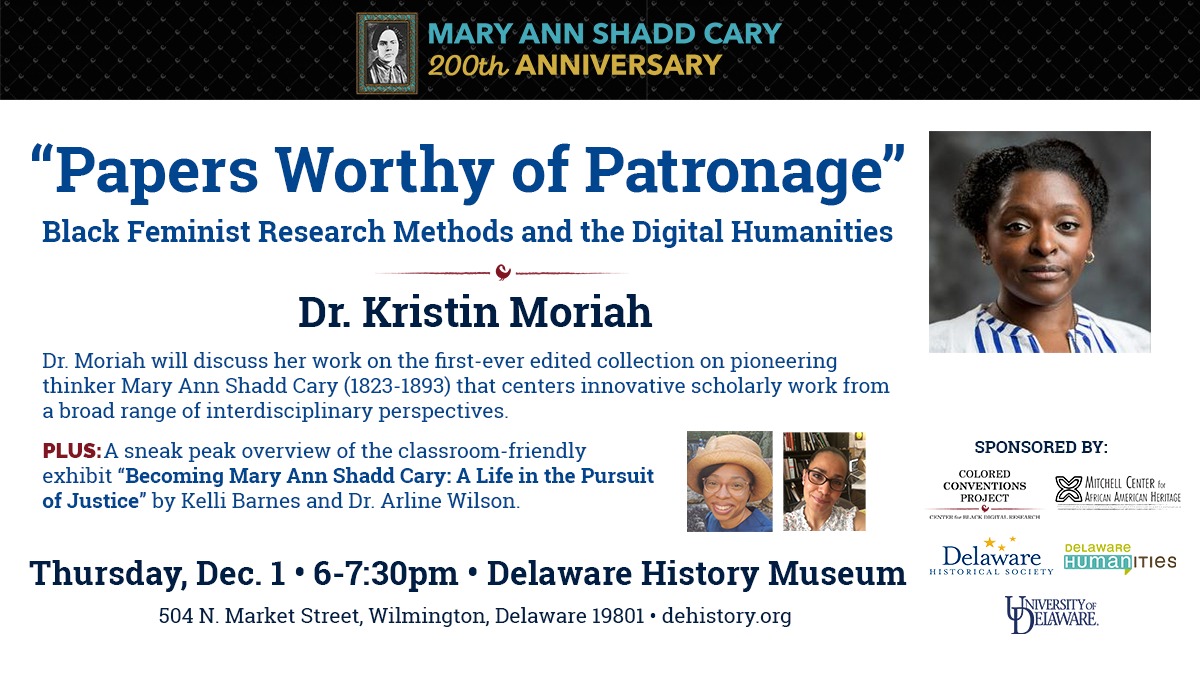 Delaware History Museum and Mitchell Center for African American Heritage
504 N Market Street, Wilmington, DE
Join us for a conversation with Dr. Kristin Moriah for discussion about her work on Mary Ann Shadd Cary, "Papers Worthy of Patronage: Black Feminist Research Methods and the […]