About Delaware
Facts About the State of Delaware
Why did the chicken cross I-95? To find their 1,999,999 friends on the other side of course! Delaware has 2 million chickens spread out across all three counties of the second smallest state. As a result of Delaware ranking third most bike-friendly, you might bike past a field and say look at all those chickens!
The Diamond State is a jewel of a place to live with 974,000 people calling it home. When you visit the First State, be sure to call home and say "Hi, I'm in Delaware". Scroll to learn more Delaware state facts and explore the rest of the website to find out how you can be a part of Delaware history!
"Our Delaware," the State Song

"Our Delaware" is the official state song of Delaware. Listen to the remix by Vince Comegys-Davis, Executive Director of Street Xpressions Dance & Art Academy, Delaware's premiere center for hip hop dance instruction and the arts.
Originally a poem with three verses representing each of the 3 counties, written by George Beswick Hynson in 1904, "Our Delaware" became the state song in 1925, the musical score composed by Will M. S. Brown.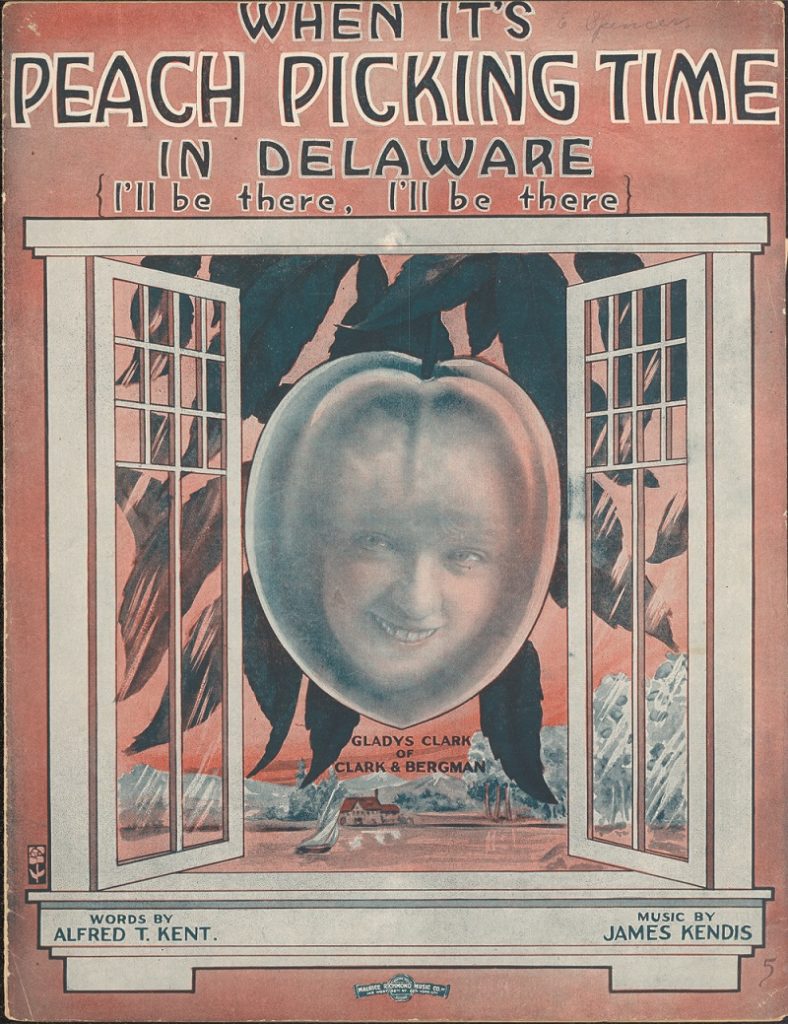 Delaware's Nicknames
First State: first to ratify the Constitution.
Diamond State: Legend has it that Thomas Jefferson called Delaware a "jewel" among the states because of its strategic location along the East Coast.
Blue Hen State: One form of entertainment during the Revolutionary War for Delaware soldiers was cock fighting. It was so popular that Delaware Soldiers brought their own Blue Hens with them during their stay in the army. The Blue Hen was noted for its fighting ability, and because of their bravery, the men of Captain Jonathan Caldwell's company were soon compared to this breed.
Peach State: the first state to produce peaches commercially.
Small Wonder
Home of Tax-Free Shopping
Corporate Capital
Chemical Capital
What's the weather?
Delawareans (and our visitors) enjoy all four seasons!
Delaware State Facts Flashcards