Press
Get in Touch With Us!
DHS Press – Contact the Research Library to obtain high-resolution images or for assistance with research at the Delaware Historical Society. See what's in our Collections to learn more about us.
To obtain images, arrange press visits, interviews, or for more information, please contact our Communications Department by using the form below or emailing communications@dehistory.org.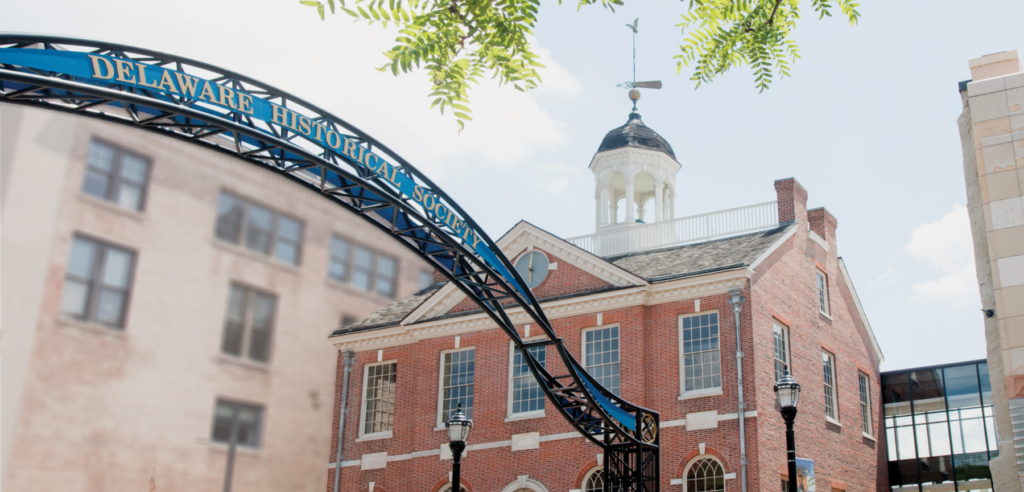 Announcing the Kingsberry Challenge!
Stephen Kingsberry Delaware Historical Society Announcing the Kingsberry Challenge! Delaware Historical Society is happy to announce that our board chair, Stephen Kingsberry, has issued an exciting challenge. If we raise [...]
Rights Statement
All digital files, images, and data on the Delaware Historical Society (DHS) website are the property of the Delaware Historical Society. Use of materials from this collection beyond the exceptions provided for in the Fair Use and Educational Use clauses of the U.S. Copyright Law may violate federal law. Reproduction or redistribution of these materials in any form without the express written permission of the Delaware Historical Society is strictly prohibited. Any public or commercial use without prior written permission is also prohibited.
For more information about obtaining a digital reproduction and/or permission to use a digital image from the DHS collection, contact Leigh Rifenburg, Chief Curator.
Photo Policy
We allow, and encourage, our visitors to take pictures for personal, non-commercial use and sharing on social media. Be sure to tag us!
Your private photos cannot be published or used for commercial purposes. For more information or questions about press and photography or image requests, email communications@dehistory.org. For image requests, visit the Research Services page.
Periodically, the Delaware Historical Society takes photographs and videos of visitors and activities for use in promotional and editorial materials. Upon entering Delaware Historical Society premises, you grant the Delaware Historical Society permission to film and photograph you and your dependents. Further, you grant the Delaware Historical Society all rights to use the photographs and video for educational, promotional, advertising, and other purposes that advance the mission of the Delaware Historical Society. The Delaware Historical Society owns the rights to the photographs and video.