Research Services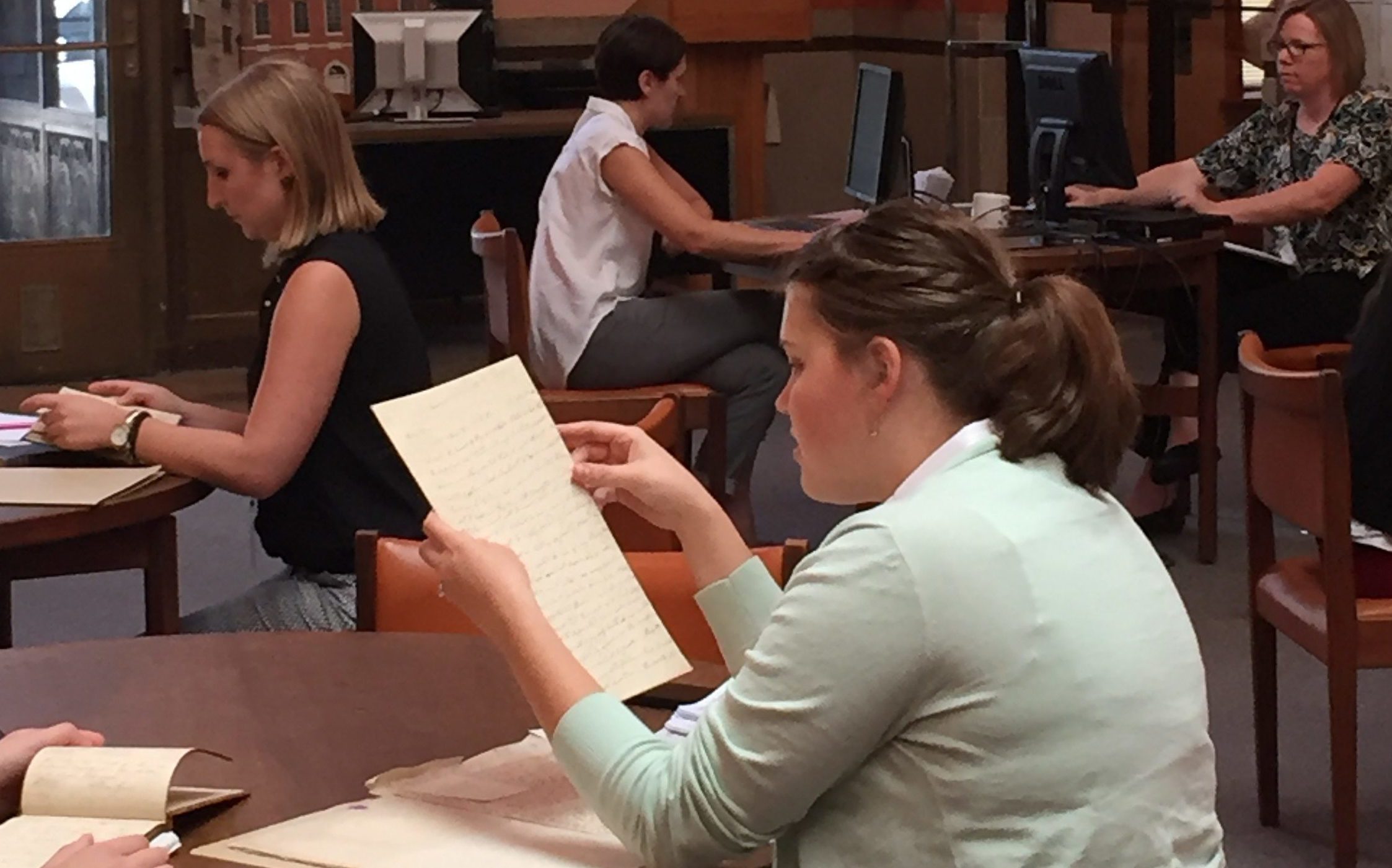 The Delaware Historical Society offers a variety of research services.
Library and archival materials are available to the public for research and object collections can be viewed by appointment.
We accept research questions and can arrange in-depth research by a staff member for a fee. We can also digitize select collections materials for reproduction and use.
For questions about the Research Library and our research services, please contact research@dehistory.org.
Research with Library and Archival Materials
Visiting the Research Library
The Delaware Historical Society Research Library, located at 505 Market St. in Wilmington, is open to the public for access to archival and printed materials during the following hours:
Monday–Tuesday: 9 a.m.–1 p.m.
Wednesday: Closed
Thursday-Friday: 9 a.m.–1 p.m.
Every third Saturday of the month, excluding December:
10 a.m.–4 p.m.
Closed major holidays. See our calendar for Saturday research days and events that may affect regular hours.
Staff Research at the Library
Due to the breadth of collections and limited staff capacity, we strongly encourage patrons to visit the library to do research. If patrons are unable to visit the library, the research library staff can arrange research for a fee. If you have a research inquiry about our library or archival collections, please email research@dehistory.org or call (302) 655-7161. Please be aware that successful results are not guaranteed. The following fees apply to staff research:
All inquiries are processed in the order received.
Due to our high volume of correspondence, please expect a response time of 3 to 6 weeks after payment is received.
Please provide the following contact information with your request:
Name Address, City, State, Zip
E-mail address
Your specific request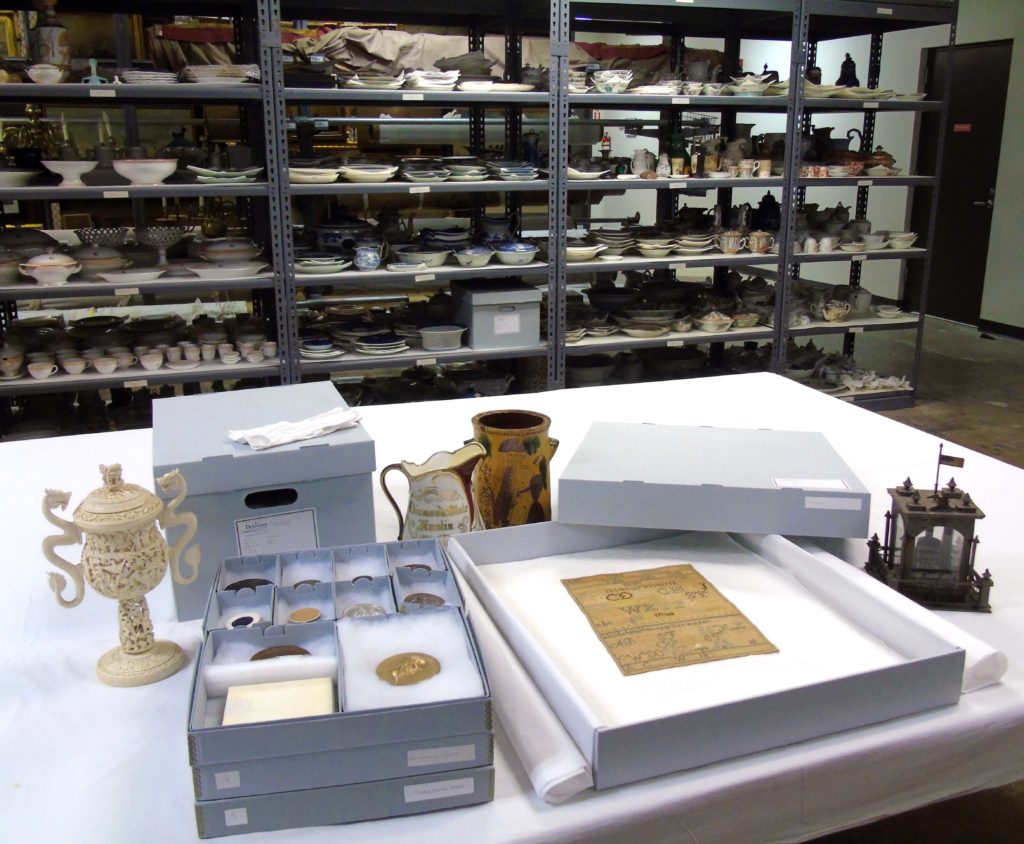 Visiting the Objects Collection
The Delaware Historical Society's artifact collection is housed in the same building as the Delaware History Museum, at 504 Market Street in Wilmington. Researchers may access items that are part of the collection by appointment. There is no fee for research appointments, but visitation requests require a minimum of one week's advance notice. Appointment availability is Monday- Friday, 9:00 AM – 5:00 PM, closed weekends and major holidays. Photography in storage areas is not permitted without advance approval. For inquiries about the artifact collection, or to set up a research visit, please contact: Jennifer Potts, Curator of Objects by email or phone (302) 295-2389.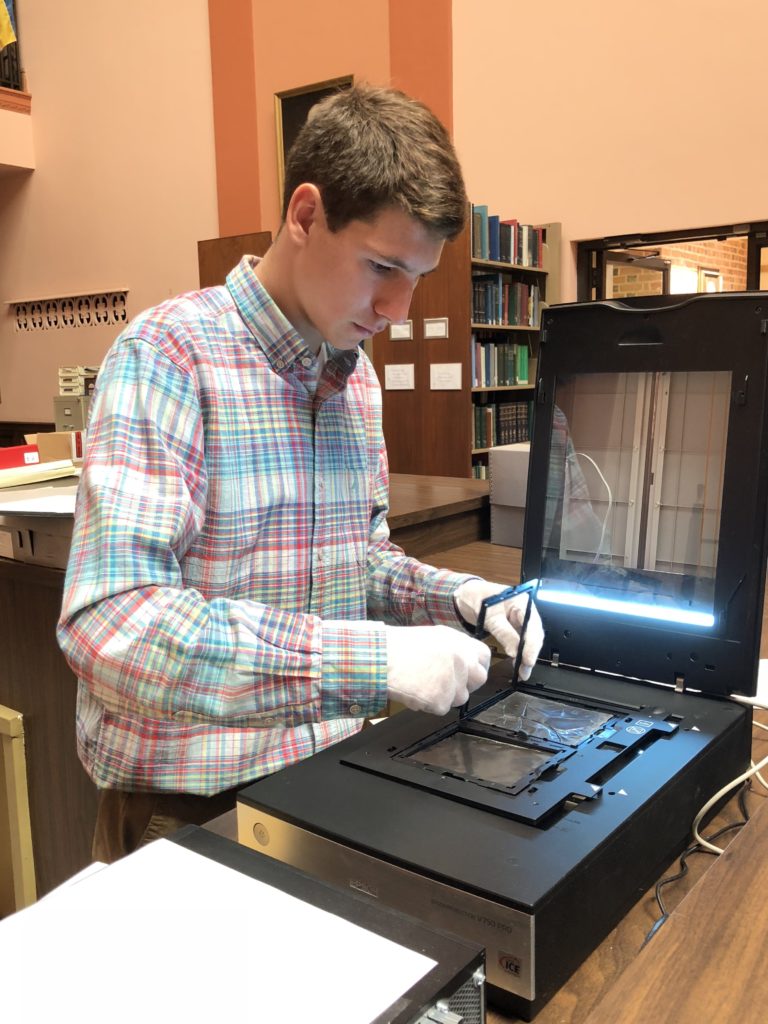 Rights and Reproductions
The Delaware Historical Society provides the following services:
Production and/or delivery of digital images of DHS library and archival materials

Permission to reproduce, publish, exhibit, or distribute digital images
Items are scanned at 300 dpi and provided in jpeg format unless otherwise requested. They are scanned at actual size with no alteration to the image. Images are provided through a file sharing service or saved to a device provided by the patron.
Please note that permission is required to use reproductions of Delaware Historical Society collections material. Depending on the intended use, additional fees may apply.
See our complete list of guidelines for rights and reproductions and review our image order form.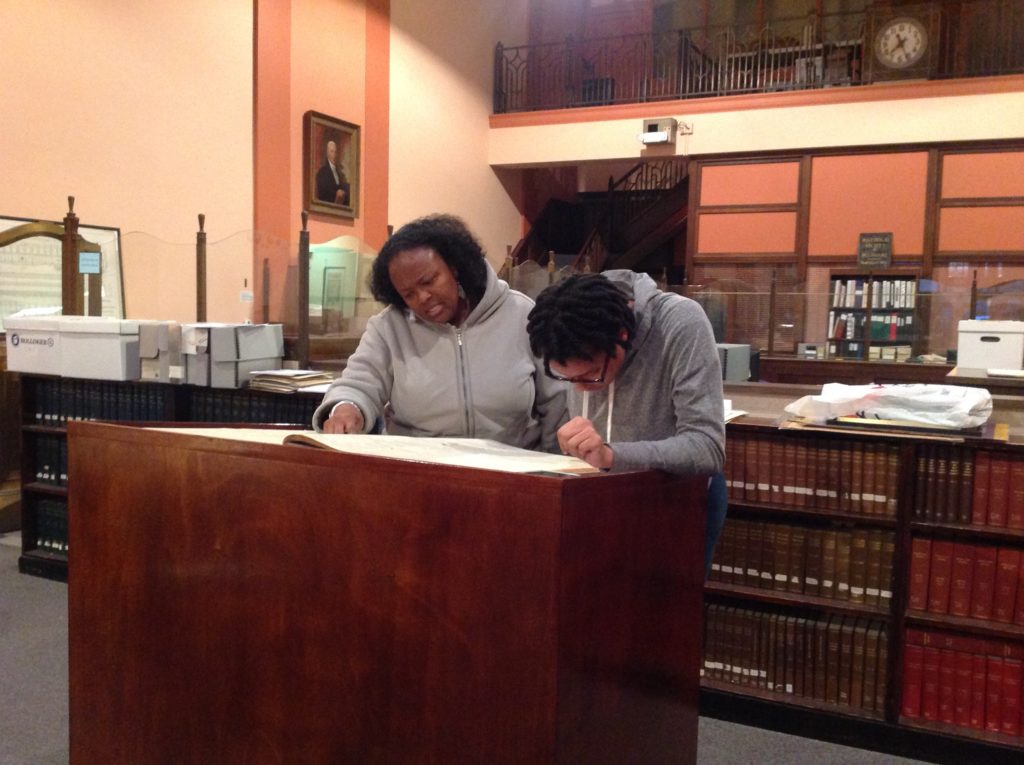 Research Guides
The research library has also developed several research guides that focus on topics like Genealogy, African American history, Italian American history, and the Civil War in Delaware. Research guides are a helpful tool to guide your research before visiting the library.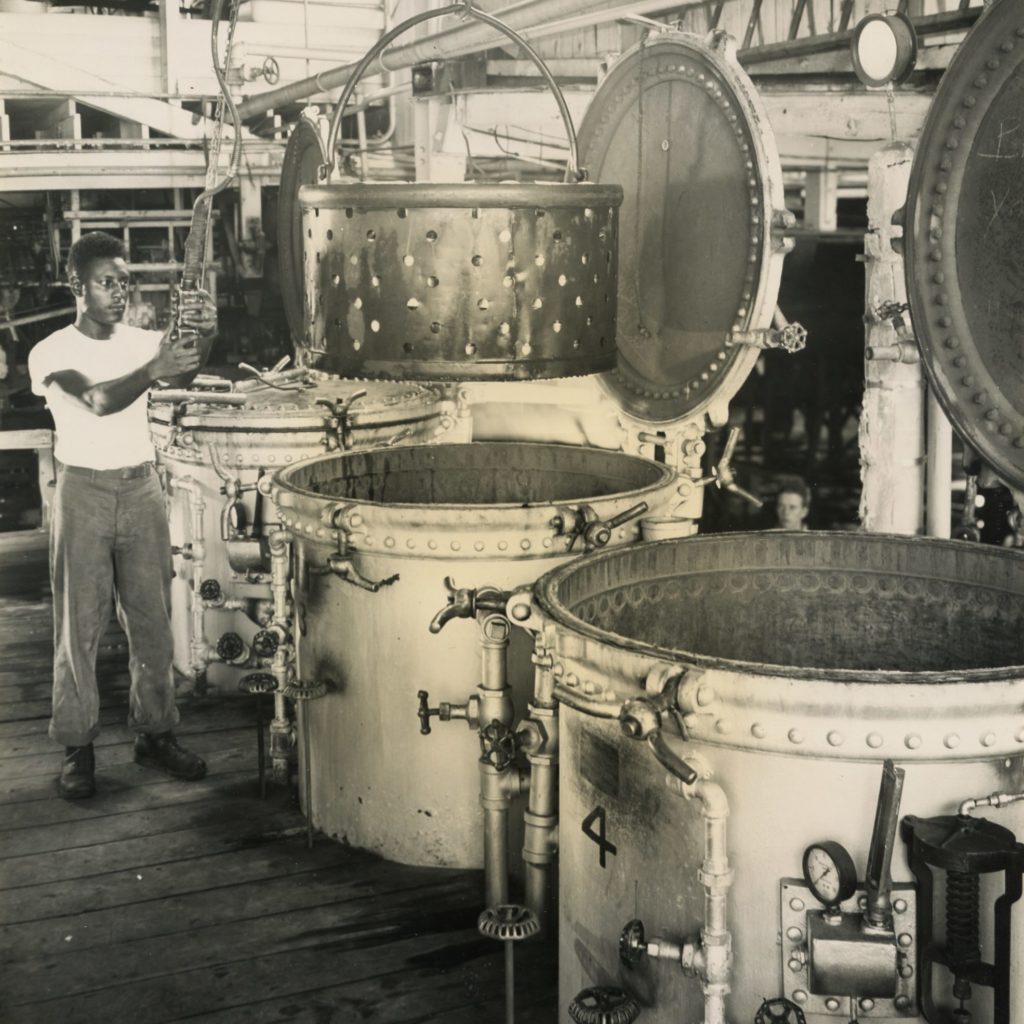 Digital Collections
Check out the photographs and documents we have digitized from our collections. More will be added each month, so continue to come back for updates!
Search and explore primary sources from your phone, tablet, and computer wherever you are with internet access.

Access images of artifacts and archival materials to enhance teaching or research.

See it all for yourself at digital.dehistory.org.
Need help? Send us an email at research@dehistory.org, and we'll be happy to assist you.