Join the Delaware Historical Society for a virtual panel discussion, Building I-95: A Community Divided Part II, featuring Representative Sherry Dorsey Walker, Senator S. Elizabeth "Tizzie" Lockman, Dr. Nina David, and India Colon-Diaz to discuss how the development of I-95 is still affecting the city of Wilmington today and what we can do to bring the community back together. Attendees are encouraged to participate.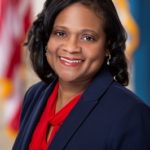 Representative Sherry Dorsey Walker, a native of Wilmington, Delaware, is the first Person of Color elected to the Delaware House of Representatives from the 3rd District in 2018. As well, she is First Woman and the First Person of Color elected in the 6th District to the Wilmington City Council in 2012. She earned a Masters in Film from Howard University and a Bachelor of Arts from the University of Delaware in English/Journalism. She is a proud product of St. Elizabeth School, where she attended for 12 years.
In 2001, Sherry established SWAP Productions LLC, an independent film production company. SWAP is an acronym for Sisters With A Purpose. Sherry humbly believes that her purpose in life is to educate, entertain and enlighten through her films and her public service. For this reason, she conceptualized "Justice For All: The Documentary," a film focusing on the perils of the juvenile justice system in America and overseas. It was this project that helped change the laws at the federal level regarding juvenile justice, after it was screened before the Congressional Black Caucus.
Also, Sherry serves on the following committees in the House: Chair of the Sunset Committee (Policy Analysis and Government Accountability), Co-chair of the Joint Sunset Oversight Legislative Sunset Committee, Agriculture, Economic Development/Banking/Insurance and Commerce, Revenue and Finance, Judiciary, Transportation/Land Use and Infrastructure and Veterans.
She is the former Vice Chair of the Delaware Legislative Black Caucus, which she helped found in 2019, after an unprecedented eight People of Color were elected to the General Assembly in 2018. She sponsored SB 191 in the House in the 150th General Assembly to add People of Color, as a protected class to the Delaware State Constitution. In the 151st General Assembly,  she sponsored SB 31 the second leg of the amendment adding People of Color as a protected class in Delaware.
As a City Councilwoman, Sherry worked tirelessly to foster relationships among businesses, governmental agencies and schools. Sherry established Above The Rim Basketball League with the Browntown Civic Association Kidz Club. With the help of the community, Sherry created a crime-fighting program using solar-powered lights. The lights were strategically placed in high-crime areas and the program drastically reduced crime in the neighborhood. Also, Sherry advocates for educators, children and their families in the school and local communities. Moreover, Sherry literally walks the streets of her district, in an effort to identify constituents who desire to work and assists them with becoming gainfully employed. She continues these same efforts as a State Representative. She recently received the Trailblazer Award from the Sigma Zeta Omega Chapter of Alpha Kappa Alpha Sorority, Inc. She also received the FBI Citizens Award for her work in the community.
Additionally, Sherry is Co-Chairwoman of the Teen Warehouse Board, Vice Chair of the Board of Directors for Kind to Kids, a Board Member of Camp Bliss and #TeamJalil. She is the former Member of the Board of Parole, Commissioner for the Governor's Women's Commission, the Biden Breast Health Initiative, former Vice President of the Delaware Africa Caribbean Coalition, St. Michael's Day School Board Member and Public Allies of Delaware Board. Sherry is a Commissioner for the Delaware African Caribbean Affairs Commission in the State Department. She is also a Member and Trustee at Bethel AME Church in Wilmington, DE. Sherry is married to her College Sweetheart, Dwight. Sherry is a Proud Member of Alpha Kappa Alpha Sorority, Inc.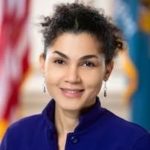 Elizabeth "Tizzy" Lockman was elected to the State Senate in November 2018 and represents communities in and surrounding central and west Wilmington. Her district is one of the most diverse and densely populated in Delaware. She was raised in Wilmington's Cool Spring neighborhood.
Sen. Lockman has long been an advocate for education reform, originally through her local Parent Teacher Association and then as a member of the Wilmington Education Advisory Committee (WEAC). When WEAC established the Wilmington Education Improvement Commission (WEIC) – which focused on better serving Wilmington's public school students through equity-focused funding – Lockman became the group's Vice Chair.
Sen. Lockman entered community service through Public Allies Delaware in 2004, where she served as Program Manager for the Hearts & Minds Film Initiative of Serviam Media. When her daughter enrolled in kindergarten at Highlands Elementary School, Sen. Lockman joined the Parent Teacher Association and served as the group's president from 2010-2013.
Sen. Lockman continues to fight for reforming public education, most recently leading a grassroots organizing effort to develop community leadership on this issue as the director of the Parent Advisory Council on Education (PACE) initiative at the Christina Cultural Arts Center. The initiative pursues a vision to improve effective participation in the public education system to strengthen it for students living in the city of Wilmington with a focus on building recognized parent leadership, driven by local outreach and a community-built advocacy agenda.
Sen. Lockman was elected by her peers as Senate Majority Whip, in 2021 and chair of the Senate Transportation Committee and Senate Rules & Ethics committee, vice chair of the Education Committee and serves on the Senate Executive committee. She also serves as co-chair of the Redding Consortium for Education Equity, which is developing ways the Delaware Department of Education and the General Assembly can improve outcomes for students in Wilmington and Northern New Castle County.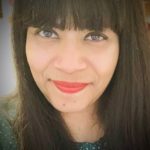 Dr. Nina David is an Associate Professor in the Joseph R. Biden School of Public Policy and Administration at the University of Delaware. She has degrees in Architecture, Environmental Science, and Urban and Regional Planning. Dr. David specifically focuses on studying the impacts of governmental policies on the built environment. Her work has been published in the Journal of Planning Education and Research, Land Use Policy, Planning Practice and Research, and Informatics. She routinely partners with state, local governments, non-profits and communities on planning projects and engaged community research.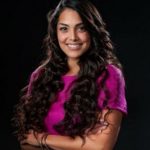 India Colon-Diaz is an Arawak/Taino Native American and a retired War Veteran from the United States Air Force after serving for 22 years. As a lifelong Delaware resident wife and mother, India has dedicated her public service as an activist, leading legislative initiatives that impact the Hispanic communities and veterans and served as the first Hispanic Commissioner for the Board of Elections. Today she is the Vice President of Nuestras Raices, a nonprofit organization dedicated to volunteer work in the cultural arts in Delaware with programs such Delaware Kids Arts Network, Arts in the Park, Latino Emerging Leaders Program and Delaware Latina Empowerment Series.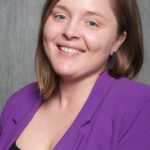 The panel will be moderated by Sarah Lester, President & CEO of WestSide Grows Together.
note: the button above opens a new tab for an external website