Celebrate A Day in Old New Castle!
The New Castle community is proud to host A Day in Old New Castle, an annual celebration of New Castle heritage and history. A Day in Old New Castle is the country's oldest open house and garden tour event, with many private residences and gardens open to the public for this special occasion. The Read House is excited to take part this year with free house admission* and all day tours, where we'll be reflecting on the historical identity of New Castle and the Read Houses' unique narrative within it.
The Delaware Historic Society is also excited for Family & Community Day, happening May 20th at the Read House & Gardens. In partnership with our friends at the Route 9 Library and Innovation Center, the Read House will be hosting family story time in the gardens, alongside the town's Day in Old New Castle events. Family & Community Day will be free to all who choose to participate, and we welcome families to join in the local festivities around town during their time in New Castle.
For more information, please visit https://www.historicnewcastle.com/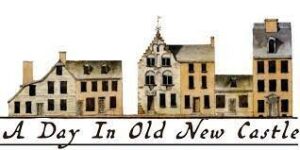 *included with admission to A Day in Old New Castle