Upcoming Events

The Mitchell Center Celebrates Juneteenth!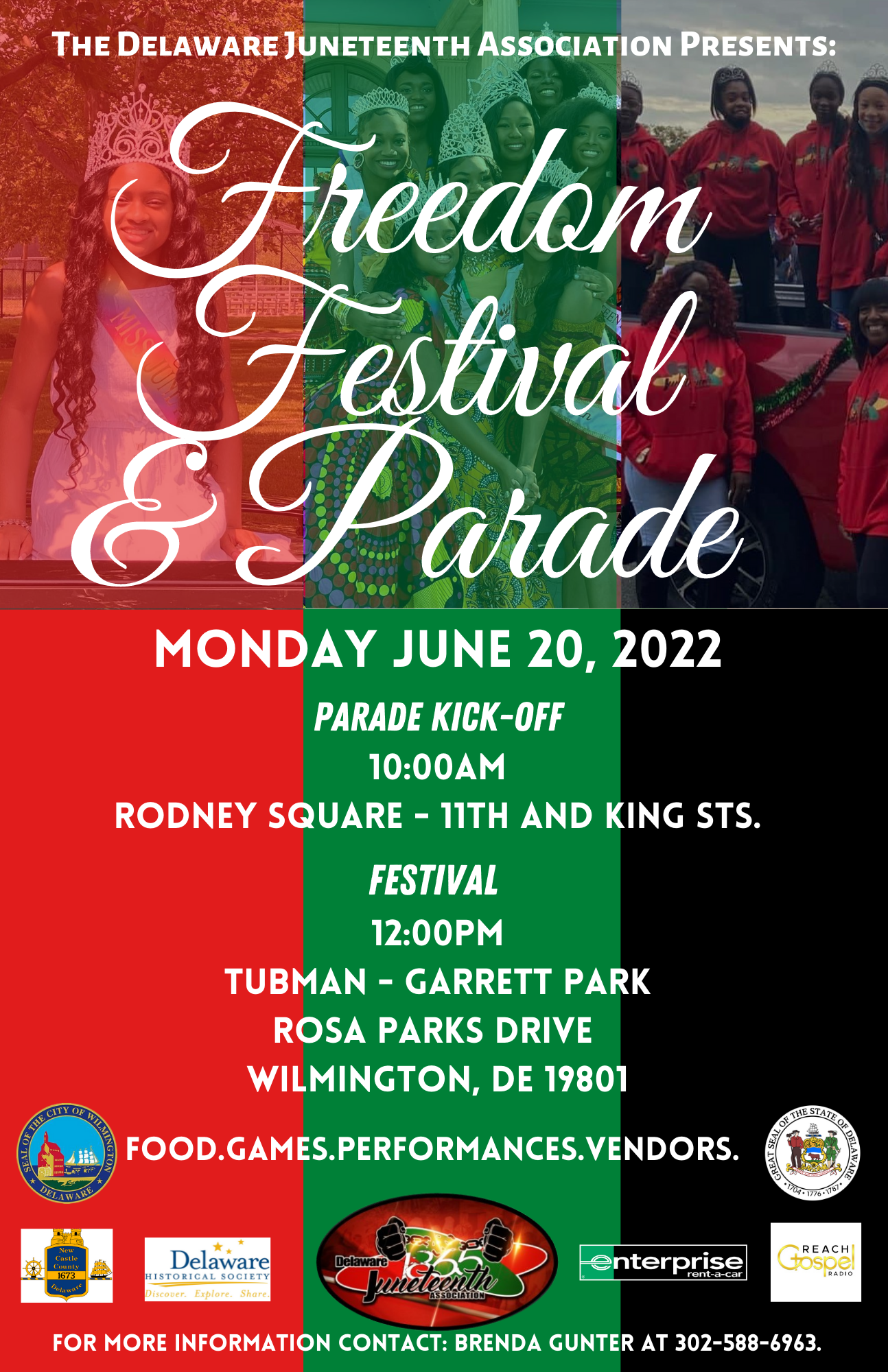 The Jane and Littleton Mitchell Center for African American Heritage invites you to join us at the Juneteenth Freedom Festival presented by the Delaware Juneteenth Association on Monday, June 20, at Tubman-Garrett Riverfront Park from 12 pm to 6 pm! Visitors at our engagement table will learn about the resources and learning experiences offered at the Mitchell Center and the Delaware Historical Society and participate in arts & crafts activities facilitated by teaching artists from our partners at Christina Cultural Arts Center. Additionally, the Delaware History Museum will be open for walk-in visits on the Monday, June 20, from 12 pm to 5 pm!
Parade kick-off
10am
Rodney Square – 11th and King Streets
Festival
12pm
Tubman-Garrett Park
Rosa Parks Drive
Wilmington, DE 19801
Food, games, performances, vendors, & more!
Related Events