Upcoming Events

Pre-Kwanzaa Celebration
December 17, 2022 @ 1:00 pm

-

3:00 pm

EST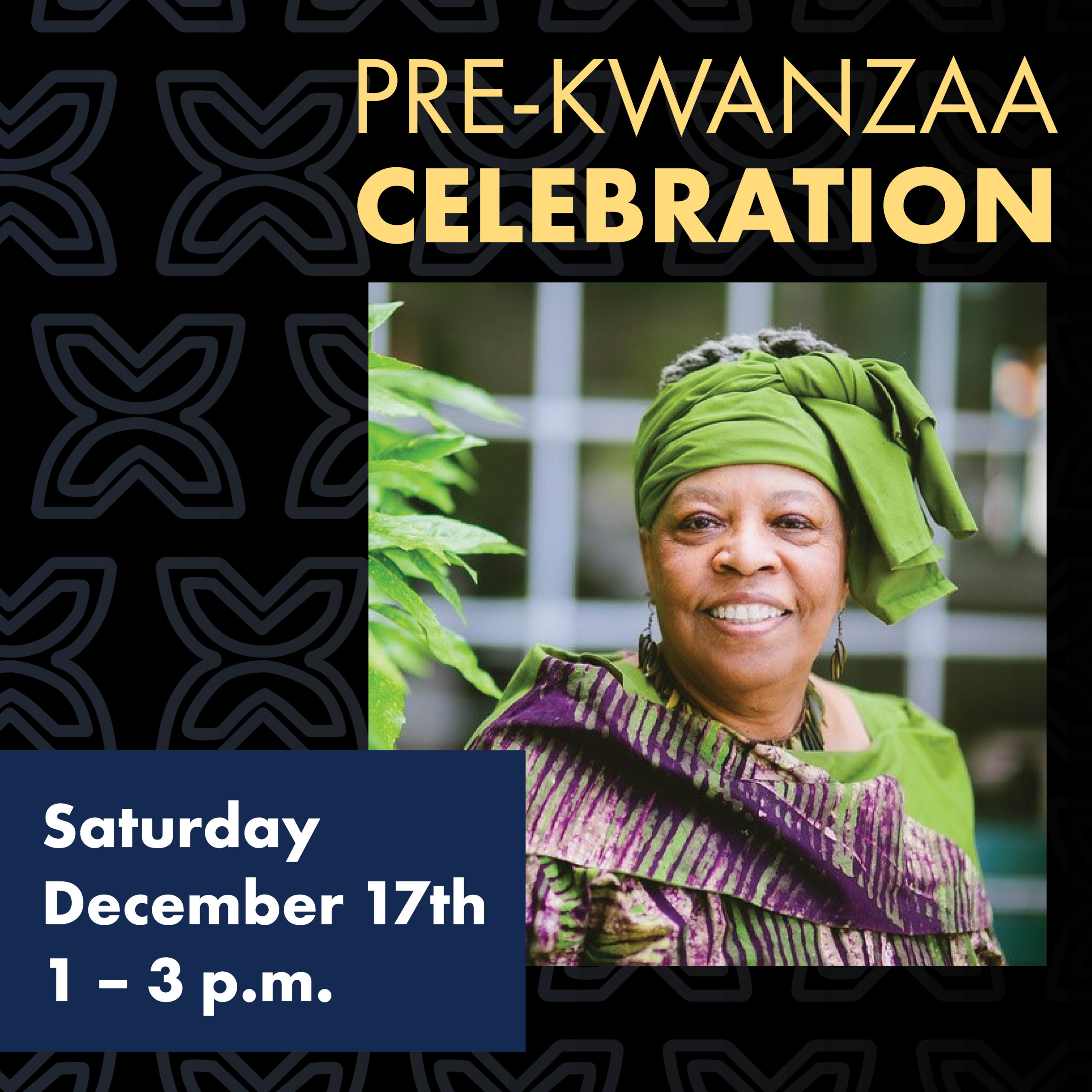 The Jane and Littleton Mitchell Center for African American Heritage invites families to come together to prepare for Kwanzaa with an engaging presentation with Mama Maisha Ongoza of the Kwanzaa Cooperative, followed by a drum circle lead by Ronin Hollins.
Kwanzaa is an African-American and pan-African celebration centered on valuing family, community, and culture. Created in 1966 by Dr. Maulana Karenga, a professor of Africana Studies, this seven-day cultural festival begins December 26 and ends January 1. During Kwanzaa, families and communities organize activities around the Nguzo Saba (The Seven Principles): Umoja (Unity), Kujichagulia (Self-Determination), Ujima (Collective Work and Responsibility), Ujamaa (Cooperative Economics), Nia (Purpose), Kuumba (Creativity), and Imani (Faith). Participants also celebrate with feasts (karamu), music, dance, and poetry; and end the celebration with a day dedicated to reflection and recommitment to the Nguzo Saba.
This is a pay what you wish event. On-street parking is free on the weekends in Wilmington!
Saturday, December 17th, 2022, 1 – 3 p.m. EST
Location: Delaware History Museum and Mitchell Center for African American Heritage, 504 N Market Street, Wilmington, DE
Related Events