Upcoming Events

Building I-95: A Community Divided
July 21 @ 6:00 pm
EDT
Free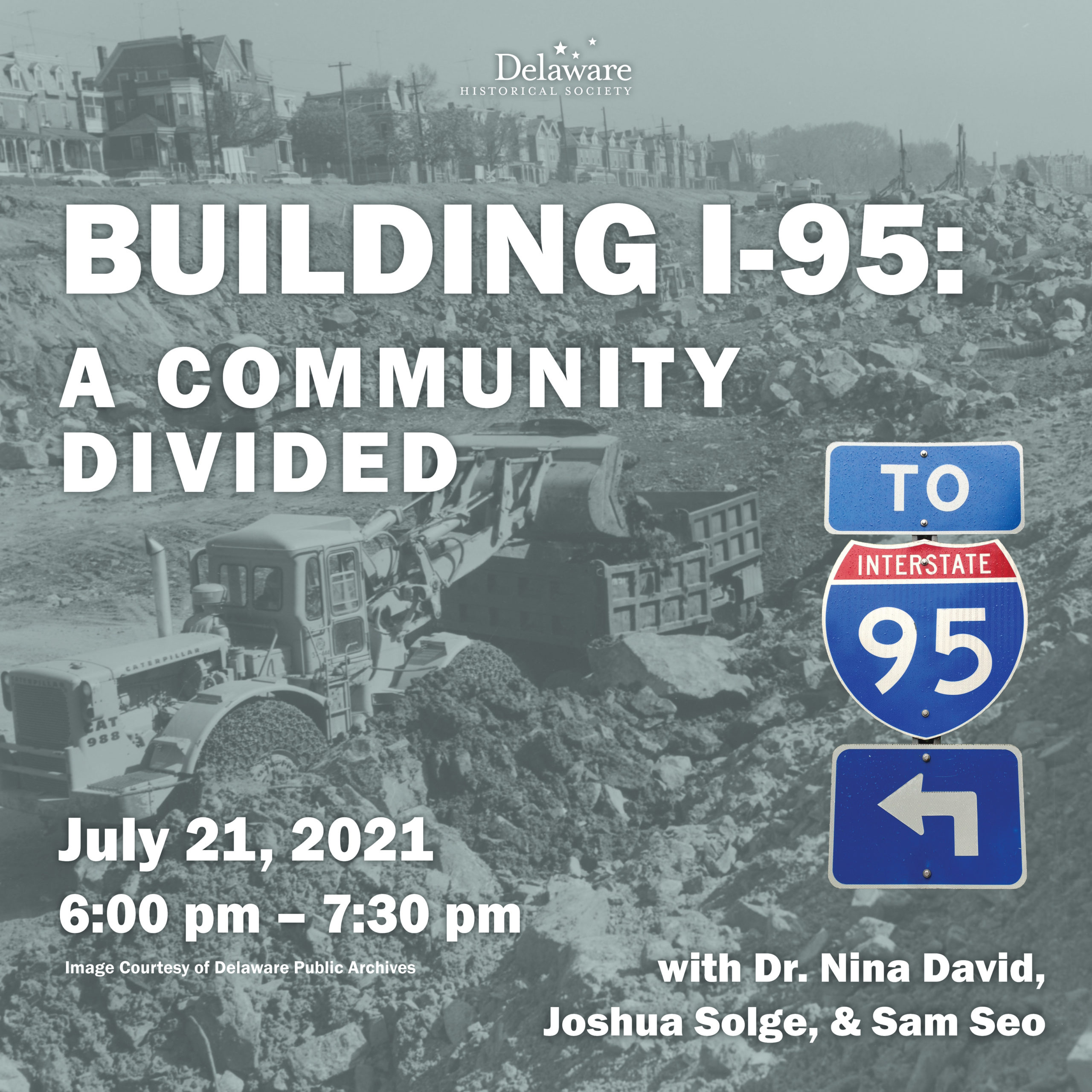 Join the Delaware Historical Society for a discussion about the history of the planning, development, and impact of Interstate 95 in the City of Wilmington, Delaware. Using archival research and interviews with former residents of the Jackson-Adams and Maryland Avenue neighborhoods, this presentation Dr. Nina David, Samuel Seo, and Joshua Solge tell the story of the policymaking that led to the current location of Interstate 95, and the people and places impacted along the way. In particular, the notable architecture, businesses and cultural institutions, and community life of neighborhoods that were uprooted to make way for the Interstate.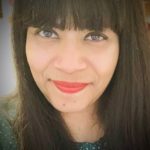 Dr. Nina David is an Associate Professor in the Joseph R. Biden School of Public Policy and Administration at the University of Delaware. She has degrees in Architecture, Environmental Science, and Urban and Regional Planning. Dr. David specifically focuses on studying the impacts of governmental policies on the built environment. Her work has been published in the Journal of Planning Education and Research, Land Use Policy, Planning Practice and Research, and Informatics. She routinely partners with state, local governments, non-profits and communities on planning projects and engaged community research.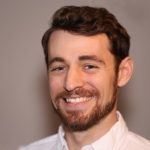 Joshua Solge has an M.A. in Urban Affairs and Public Policy from the University of Delaware. His areas of research are focused on urban planning and housing issues. However, he has been attracted to the history and impact of highways in cities, particularly his home city of Wilmington, DE. As a native and current resident of Wilmington with family ties to the area around Interstate 95, he has been drawn to the history of that part of the city and the experiences of those who were displaced.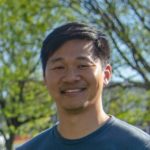 Sam Seo is a Wilmington resident and is currently pursuing a Master's in Public Policy and Urban Affairs at the University of Delaware. His research and professional interests include urban greening policy and the built environment.
Registration Required
Related Events