Upcoming Events

African Americans of Wilmington's East Side: A Book talk with author Hara Wright-Smith
February 24, 2022 @ 6:30 am

-

6:30 pm

EST

Free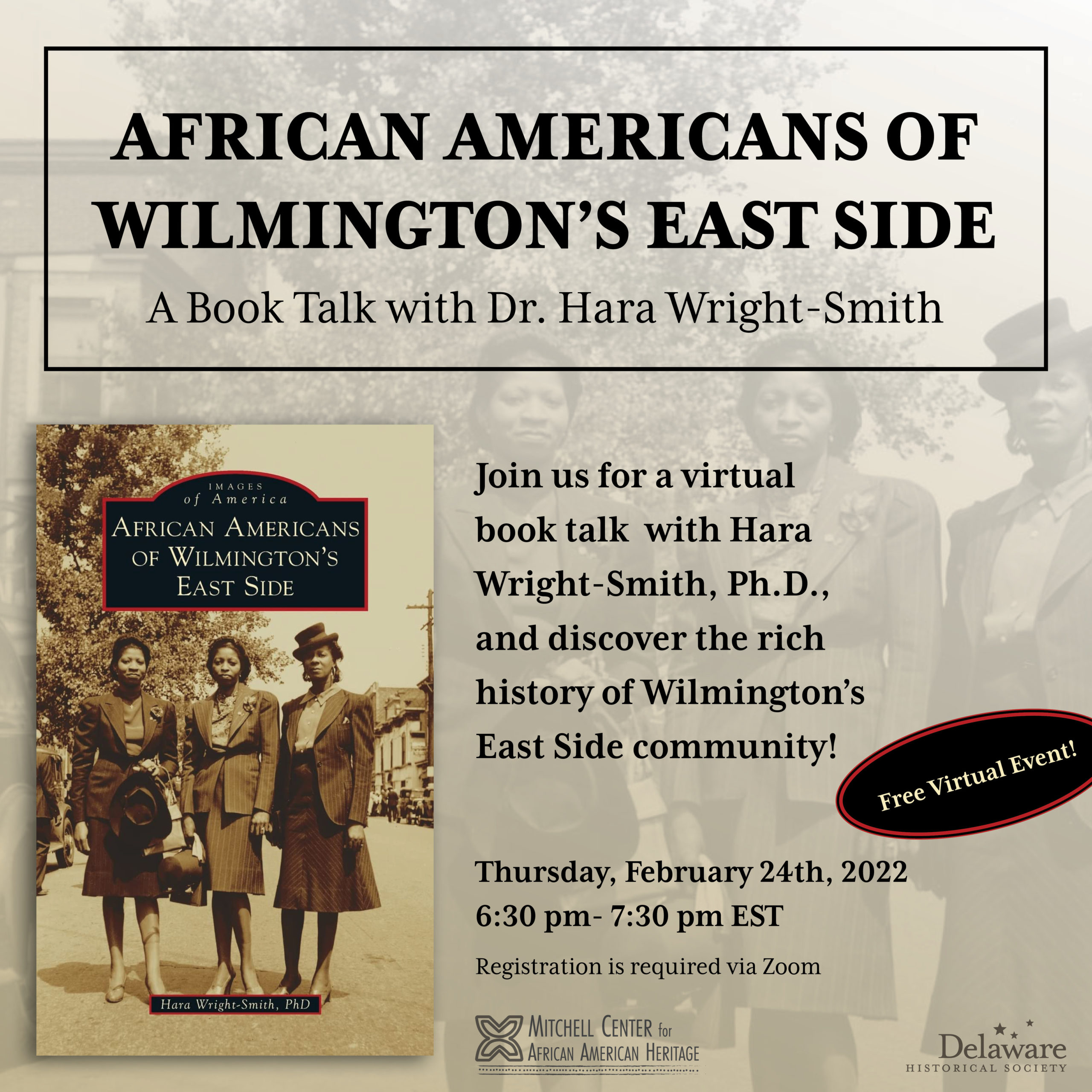 Join us for a book talk with author Hara Wright-Smith, a free virtual event!
Wilmington's East Side is the oldest residential community in the city. The first Swedish colony settled there in the 1600s, and over time, Jewish, Polish, and African American people followed. By the mid-1950s, the East Side emerged as a predominantly Black, achievement-oriented community—a place where working-class families, Black-owned businesses, and Black doctors, lawyers, teachers, musicians, and community leaders lived, worshipped, and worked together amid segregation. Join us to discover the rich history of Wilmington's East Side community.
Author Hara Wright-Smith, Ph.D., was born and raised in New Castle County, Delaware. As a community development professional, Dr. Wright-Smith earned her doctorate and master's degrees in city and regional planning from the University of Pennsylvania and focused her doctoral dissertation on the East Side, which inspired her interest in preserving this rich history of Black life, heritage, and legacy. The author takes the reader on a photographic journey, documenting 60 years of everyday life from research, archives, privately-held collections, personal family albums, and interviews.
Related Events