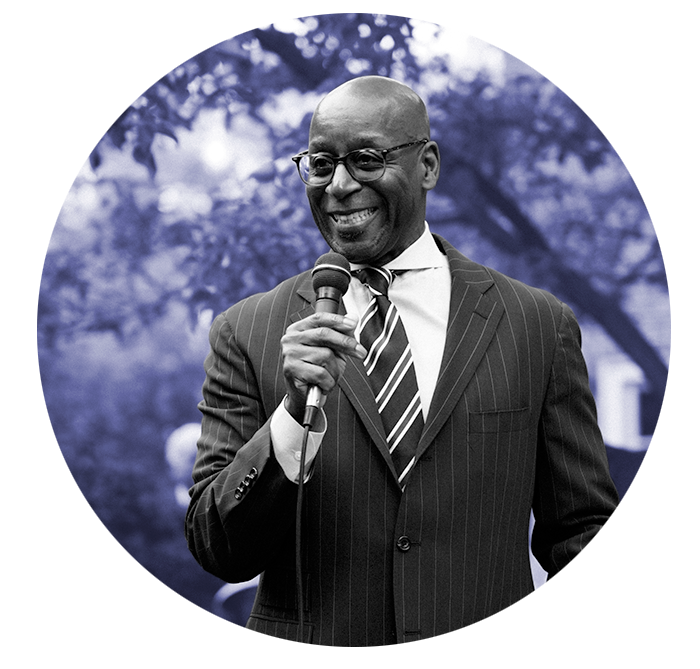 Stephen Kingsberry
Delaware Historical Society
Announcing the Kingsberry Challenge!
Delaware Historical Society is happy to announce that our board chair, Stephen Kingsberry, has issued an exciting challenge. If we raise $2,500 in honor of Black History Month, Stephen will match that amount with a $2,500 gift to the Mitchell Center for African American Heritage. We need your help!
Even if you have made a gift to DHS this year, we ask you to consider an additional gift in support of this special challenge. Equally important, please share this news with your networks and ask for their assistance in meeting the challenge.
We focus on Black History every day. While Black History Month stands as a reminder for us all to renew our recognition of the critical contributions of African Americans to the building and evolution of the state of Delaware, the region, our nation, and the world; the issues and subjects we engage with matter to everyone, all year long.
Your generous gift, and those of your associates, will directly impact our ability to continue and improve our work promoting, preserving, and exploring Delaware's African American history and heritage.
The challenge starts February 6th and runs until the 20th! 
The Mitchell Center for African American Heritage has embarked on an ambitious agenda of deepening our community relationships through outreach activities, developing dynamic programming, supporting K-12 learning communities with valuable resources, and hosting forums for public dialog. Our emphasis on strong partnerships and interactive learning experiences for people of all backgrounds serves as an onramp to discourse, shedding light on the past and opening the door to better understanding and empathy.